Newsfeed
New Affiliate Testimonial

Share This
YES!! I have take my 20$ from my business 5Billion Sales.
When you are doing business you must earn money from your work. I have been paid my 20$ (Bank 19€) from my business and Guaranteed Sales commission! In Greek Bank my money is all ready in my account! I am waiting for the next payments! Thank you 5Billion Sales for our cooperation. Best Ever Business opportunity in all the world!!! YES!!! 5Billion Sales!! Kanellis Konstantinos Thessaloniki Greece
globalmarketing - Greece
New Sell Data Testimonial

Share This
Definite Financial & Time Freedom Opportunity !!!
It's an immense pleasure to inform all that I received $20 on 29th June as a sale of Guaranteed Sale product..... I joined 5Billion Sales at the end of October 2021 & I was confident in their concept of earnings & immediately I joined as it is free & start promoting also :-). So many negative comments were on the internet before launching but I really appreciate the Management of 5Billion Sales that they launched successfully & so many members got their payments who have promoted Guaranteed Sale. So guys without delay just join the 5Billion Sales & promote it as this is no brainer income opportunity that leads to Financial & Time Freedom
tinkusir - India
New Affiliate Testimonial

Share This
Payment of Guarantee sales commission
When I was introduced to 5billion sales, I didn't hesitate to grab the opportunity because I saw my future in it. I quickly registered . And the good thing about it is that,it's free to register it .I sponsored one guaranteed sales and I was paid $20 commission . At first the payment was sent through my bank but I was told that the bank rejected it . And it was later sent through USDT. Long live 5 billion sales in Jesus name. Amen . May God bless the brain behind it.
sussybaby - Nigeria
New Affiliate Testimonial

Share This
Yes, they pay!!!
Hello, my name is Rozaliya Tinkler and I am a member of 5BillionSales. I am very happy that the payments have started and I am one of those who received $20 from an ad posted by a person on my frontline team. I am looking forward to the regular payments starting on August 25th and also the payments from the ads I have purchased. My sponsor also received $20 from my first GTS
romyroze - United Kingdom
New Affiliate Testimonial

Share This
Very quick and without any issues
20$ It came out as £16.50 but it took less than an hour to pay out the commission from 5BSales, I'm really looking forward in to my future with 5BSales, much recommended to anyone, free to join and free to pay out
sudetiz - United Kingdom
New Affiliate Testimonial

Share This
Thank you 5 billion Sales
I'm Azeez parambil ....... I'm very happy, I got my first $ 20 from the world wide concept of 5billion sales ... Thank you 5billion sales ... and a lot of thanks to its management and my leaders ... ... . I introduced this concept to my team as the "economic revolution at my fingertips" ....There is no doubt that we, our family and our country ... will rise to amazing heights financially by embracing the 5 billion sales treasure chest that is leading to Freedom ... Try to transform yourself into a citizen who enjoys financial freedom ... 5 billion invites us with a treasure trove ... if we are ready ... Definitely escape ... Thank you to all
azeezparambil - India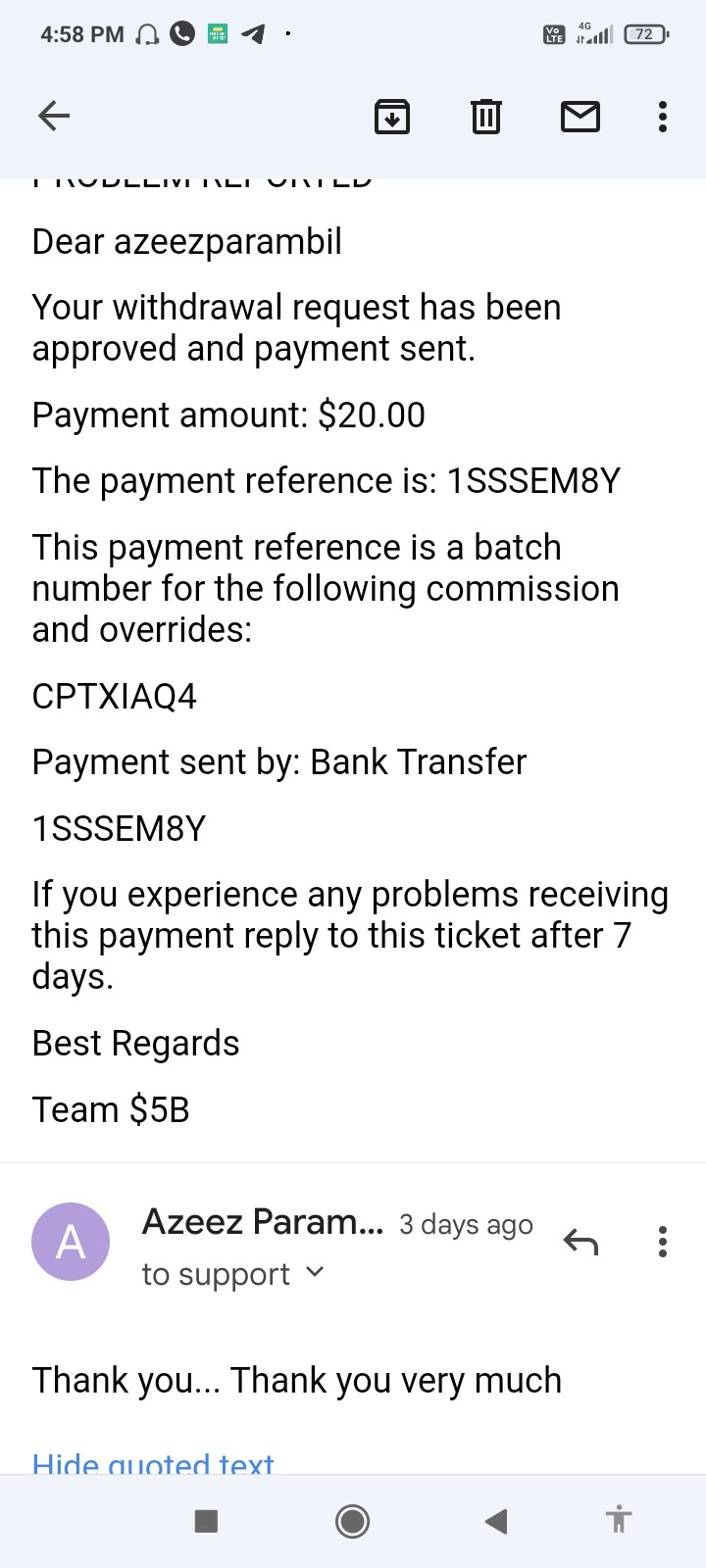 New Affiliate Testimonial

Share This
You Don't Need to be Sceptical! - Here are 160 reasons why
I can understand that you may have thoughts which lean towards scepticism, I know many people who have had those same thoughts and felt the same. But what I've found in my personal experience is that 5BIllionSales had delivered on every promise they've made since I joined. Just yesterday my withdrawal request for $160 became a reality and hit my bank account in, wait for it, not the next working day as I'd assumed but just 6 hours later! They arranged the exchange from $ to £'s. I think that's a result and I'm very happy with the progress both 5BS and I am making.
strachp5 - United Kingdom
New Affiliate Testimonial

Share This
5 милиардов продаж - это реально! Это не мошеничество
Я очень счастлива. Что получила первые 20$ за гарантировных продаж. Спасибо проекту 5 billionsales , что даёт прекрасную возможность заработать и реализовать свои мечты. Я рассказала об этой услуге друзьям, что это лучшая возможность заработать если есть желание стать богатым.
olesya1403 - Turkey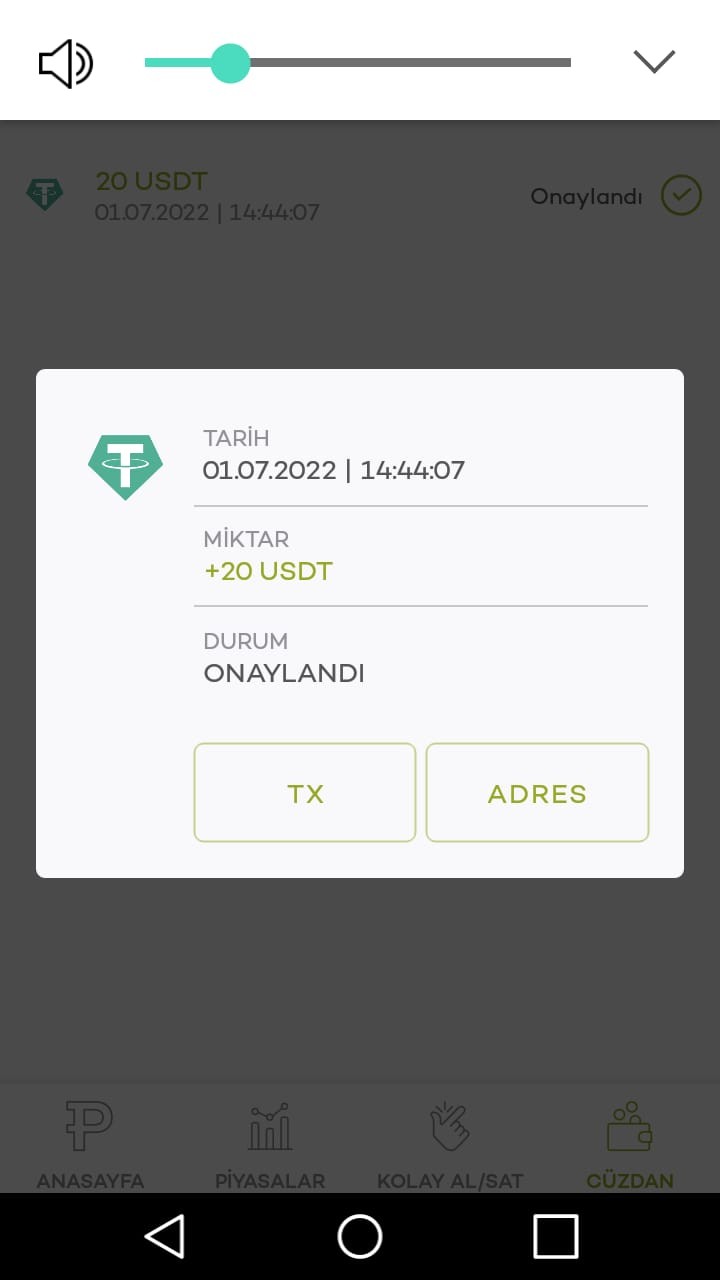 Guaranteed Sales Limited Offer - Extension

Share This
Guaranteed Sales Limited Offer - Extension 15th July
We realize that American and Canadian advertisers have had trouble paying for their adverts on time.
Had a problem sending a bank wire? https://5billionsales.com/tutorial/3/buy-send-bitcoin-using-credit-card
To help people who missed the July 1st order cut-off date, we have made just 1000 more adverts available for purchase. When these 1000 Limited Offer Guaranteed Sales adverts are paid for, no more will be issued. To check how many are left, go to the advert dashboard and click step one to see the number remaining. Final payment cut-off date is 15th July @ midnight GMT for all Guaranteed Sales ordered under this Limited Offer. Final payment date is defined as payment must have reached us by this date. Any Limited Offer order that remains unpaid on 16th July will be invalidated and deleted. New offer starts on 16th July. Limited Offer Extension Ends on 15th July - More information...
All orders placed BEFORE the 2nd July 2022 will benefit from the Limited Time Offer subject to these following conditions:
Order was placed before 2nd July.
Payment is received by the 15th July.
Orders placed AFTER the 1st July, during the last 1000 Guaranteed Sales adverts must be paid for as soon as possible BUT by the 15th July to qualify.
Orders placed after the 15th July will be subject to payment of Profit Share BEFORE DELIVERY ($52,700) to a secure escrow. Details will be released on 16th July.
Get your Guranteed Sales before it changes - https://5billionsales.com/ads-dash#order-ad
Share this with your Sponsor and Level 1
New Affiliate Testimonial

Share This
5BILLIONSALES IS REAL! IT'S NOT A SCAM! IT'S RAINING MONEY & ON TIME! I AM A HAPPY RECIPIENT. NO SPECIAL EDUCATION OR TECHNICAL SKILLS REQUIRED.
I am Bernadette from Cameroon. I joined this wonderful company a few days before its launch in early February 2022. Reading through its comprehensive back offices stirred up something in me. I told a few friends and networkers and I personally took the opportunity seriously. Though I sought to earn in all 3 opportunities offered by 5B, I realized that the quickest way to earn big is Guaranteed Sales. I didn't only buy an advert but encouraged my affiliates to do same. More than 25 Ads have been purchased by my affiliates. Not only have I been credited more than $500 from these Ads paid for, my overrides commissions will be paid 2 months earlier. Yesterday June 21, I got paid $120 commission for the first 6 Ads bought by my affiliates 30 days ago. I received this payment in a record 2 minutes after I sent my corrected wallet address to 5B. Today I received a second payment of $20 one hour after I put in a request for withdrawal. I await more in a few days. It's raining money here. I can't wait to have my Guaranteed Sales delivered. The countdown is on. The greatest news is that 5B opportunity is for everyone. Almost nothing is required to earn, except the shear desire to achieve financial freedom. I strongly encourage everyone to jump on board this billion dollar printing press. I extend my sincere and profound gratitude to my sponsor Leonard Chenwi and my entire downline; 2683 affiliates and counting! Nebengs - Cameroon.
nebengs - Cameroon